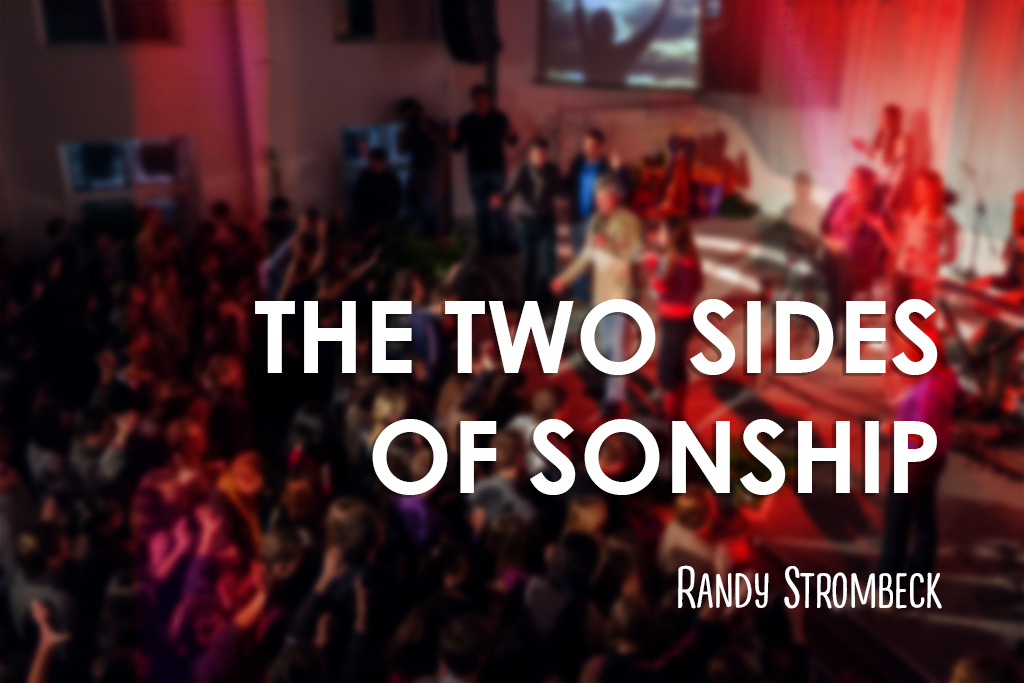 24 Feb

The Two Sides of Sonship
While many have written and spoken about the story of the prodigal son, there is a different perspective that should be considered.
In Luke 15:11-31, a story unfolds about two sons and their father.  This story exhibited sonship from opposite ends of the spectrum. Verses 11-24 depicted the younger son as undisciplined, prideful, impetuous, and impatient to receive an inheritance rightfully his but premature.  He received that inheritance and proceeded to spend it all.  At his lowest point, he began to "remember who he was", arose and returned to his father.
When he returned to his home, his father never chastised his "prodigal son" or even responded to the son's statement in verse 21, "Father, I have sinned against heaven and in your sight; I am no longer worthy to be called your son."   Yes, he had sinned and not worthy to be the man's son anymore.  Or was he?  To no longer be worthy was according to man and or his self-imposed image of who a son is.  The son was so busy looking through his eyes of sin, shame, condemnation, and rejection, he could not see properly anymore.  Even after coming to the revelation he could go home to his father, he was still blind to who he really was inside.  He was still his father's son. He knew that his father was compassionate and would hire him as a worker, but he had never experienced this true compassion personally until he returned and experienced it for himself.  Likewise, we cannot know and understand this until it is imparted to us by The Father.  Even while the prodigal was squandering his inheritance, eating swine food, and sleeping with prostitutes, he was still the son of his father. His sonship was still intact.  It was in his spiritual and natural DNA.  It was a part of who he was inside. This is not said to condone or approve of any of these sinful actions. But if we know and experience this Fathers love and compassion, we will not want to walk away from him. These desires begin to leave us because we know what price he has paid for us and we do not want to trample on that.
In Luke 15:25-32, the other side of sonship is illustrated.
25 "Now his older son was in the field, and when he came and approached the house, he heard music and dancing.
26 "And he summoned one of the servants and began inquiring what these things could be.
27 "And he said to him, 'your brother has come, and your father has killed the fattened calf because he has received him back safe and sound.'
28 "But he became angry and was not willing to go in; and his father came out and began pleading with him.
29 "But he answered and said to his father, 'Look! For so many years I have been serving you and I have never neglected a command of yours; and yet you have never given me a young goat, so that I might celebrate with my friends;
30 but when this son of yours came, who has devoured your wealth with prostitutes, you killed the fattened calf for him.'
31 "And he said to him, 'Son, you have always been with me, and all that is mine is yours.
32 'But we had to celebrate and rejoice, for this brother of yours was dead and has begun to live, and was lost and has been found." Just as the younger son had done, the older brother had forgotten who he was, a faithful son.  In verse 29, it showed he had mentally become a servant and ceased to think of himself as his father's son.  He had been so busy either working or looking at his younger brother, the "prodigal son" that he had become self-centered, jealous, self-pitying, and ripe for the enemy to annihilate.  The traits exhibited by the older son are ones that will always distort our ability to see ourselves as sons.  Do not ever forget that you are first HIS SON and then His servant.  Rest in that fact. We can never serve our way into sonship.
We can become lost in dissatisfaction and pride or consumed in self-pity and jealousy.  If we have staked a spot at either end of the scale, it will eventually lead to self destruction.  Both sons had chosen opposite ends of the spectrum and forgotten who they really were.
John 8:35-36
35 " The slave does not remain in the house forever; the son does remain forever.
36 "So if the Son makes you free, you will be free indeed.
If we realize that we are sons, then we remain as sons and free.  John 8 is speaking of Jesus, the Son of the Father, but it is also speaking about us.  Jesus, the Son, is not only our example, but His very nature and DNA is inside of us.  We are called to reflect that nature and DNA on this earth.  We are supposed to walk in this sonship that is in us and to reflect His glory on the earth.  Luke 15:31 states, "Son, you have always been with me, and all that is mine is yours."   This always has been and always will be ours.
We still call sin what it is, sin, but we cannot continue to have a mindset, consciousness, or continually focus on sin.  We will become like that on which we place our attention and focus.
 2 Corinthians 3:16-18
16  but whenever a person turns to the Lord, the veil is taken away.
17 Now the Lord is the Spirit, and where the Spirit of the Lord is, there is liberty.
18 But we all, with unveiled face, beholding as in a mirror the glory of the Lord, are being transformed into the same image from glory to glory, just as from the Lord, the Spirit.
This concentrated focus on the glory and nature of the Lord is actually what releases the DNA of Jesus out of us.  It is having like-mindedness with the nature of Christ in us, the hope of glory which begins this transformation into His image.  This is the transformation process which we all desire, to manifest Christ through us. This is who we were made to be inside each of us.  It is "remembering" who we are and from where we came. If we continually focus on the sin, we run away from the Lord, however if we focus our attention on him, we run to him. As one of my spiritual daughters said one time, "He loves us when we are clean and he loves us when we are dirty". It is running to the Father to allow Him to clothe us, place His glory and authority on us, and reveal our true identity to us.
Romans 8:29-32
29 For those whom He foreknew, He also predestined to become conformed to the image of His Son, so that He would be the firstborn among many brethren;
30 and these whom He predestined, He also called; and these whom He called, He also justified; and these whom He justified, He also glorified.
31  What then shall we say to these things? If God is for us, who is against us?
32 He who did not spare His own Son, but delivered Him over for us all, how will He not also with Him freely give us all things?
As a son of The Father, the limitations of man have been taken off of us. We can have as much of him and his kingdom that we desire and are willing to go after. It is already ours as sons. When the Father looks at us, all He sees is Jesus, His Son.  We need to move more toward continually having this perspective.  Let us not look at ourselves or others through our own eyes anymore but do as the Father did and still does.
Randy Strombeck