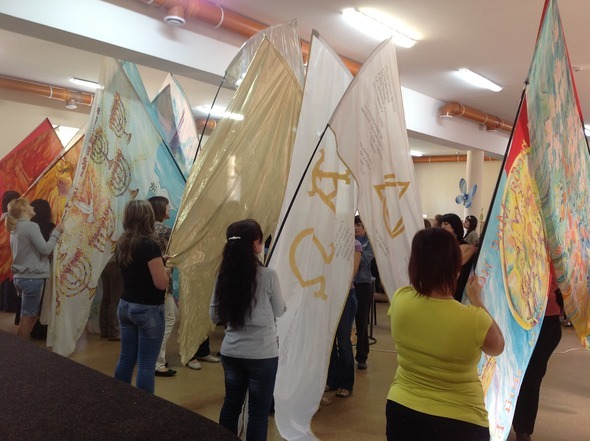 16 Oct

UKRAINE October, 2012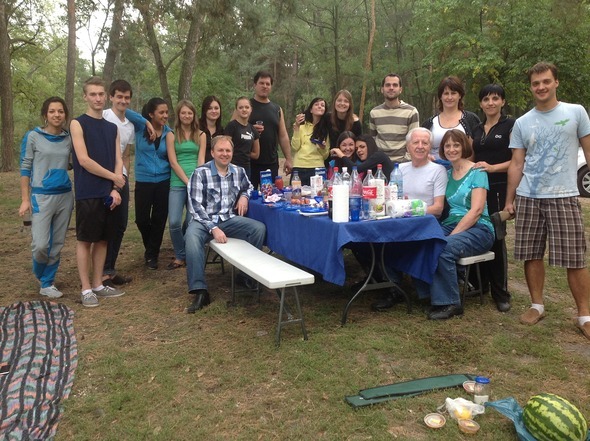 The weather in Ukraine is so beautiful….fall is here. Just had to go on a picnic in Cherkasy with Pastors Yuri, Tonia, their family and friends. When cameras come out, everyone gathers to be included!
111 women came to the Fall Women's Retreat. The dances were fun and energetic. Their were also dramas, prophetic teams that ministered, and lots of opportunities to talk. Many relationships were formed and strengthened. With no cooking, no clean up, and no kids, there was time to fellowship and relax. Hurrah!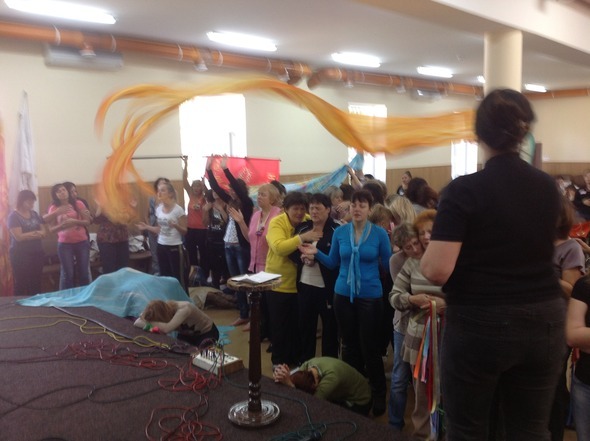 Times of praise and worship were full of his presence, open hearts to receive, and ministry from the Father in many forms.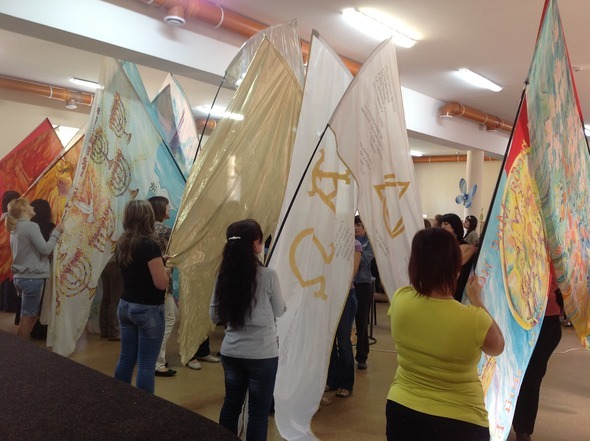 Early group prayers starting the day, fellowship at our meals, and teaching from a few pastors wives feeds our hearts. The most precious is the flag tabernacle, where you can pause in each "room" alone where the Lord speaks, heals, encourages and restores. It is the highlight of the event. We all leave, knowing we have been with the Lord. It is a precious opportunity.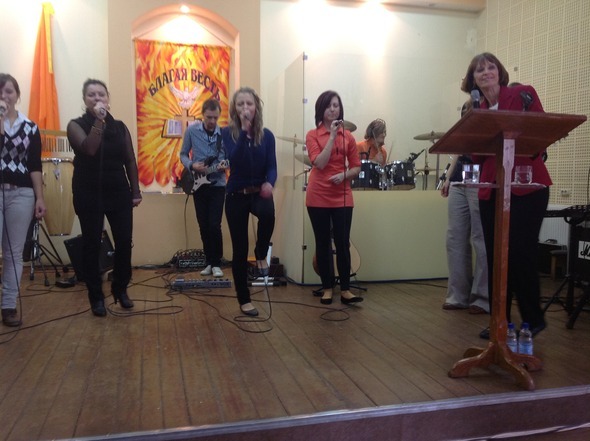 After the retreat, we continued to travel. In Smela, the Lord gave Bette a word for the church which said, "Get on your horse and ride"! The praise and worship team picked up the theme and kept singing, " how to","how long", and "why". It was cool.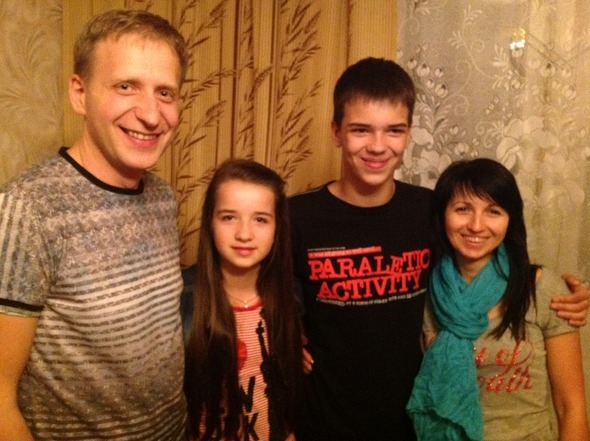 For those of you who have been with us to Kiev, we wanted to show you a recent photo of Sasha and Lena Kovalenko and their kids so you can see how tall they are getting…taking after papa!! They are with us fifteen years and are an important part of our family in Ukraine. Sasha started a church at age 19 and single!! This is what you call faithful.
We appreciate all of your faithfulness. God notices it all. We are blessed by your friendship and love.
Rick and Bette