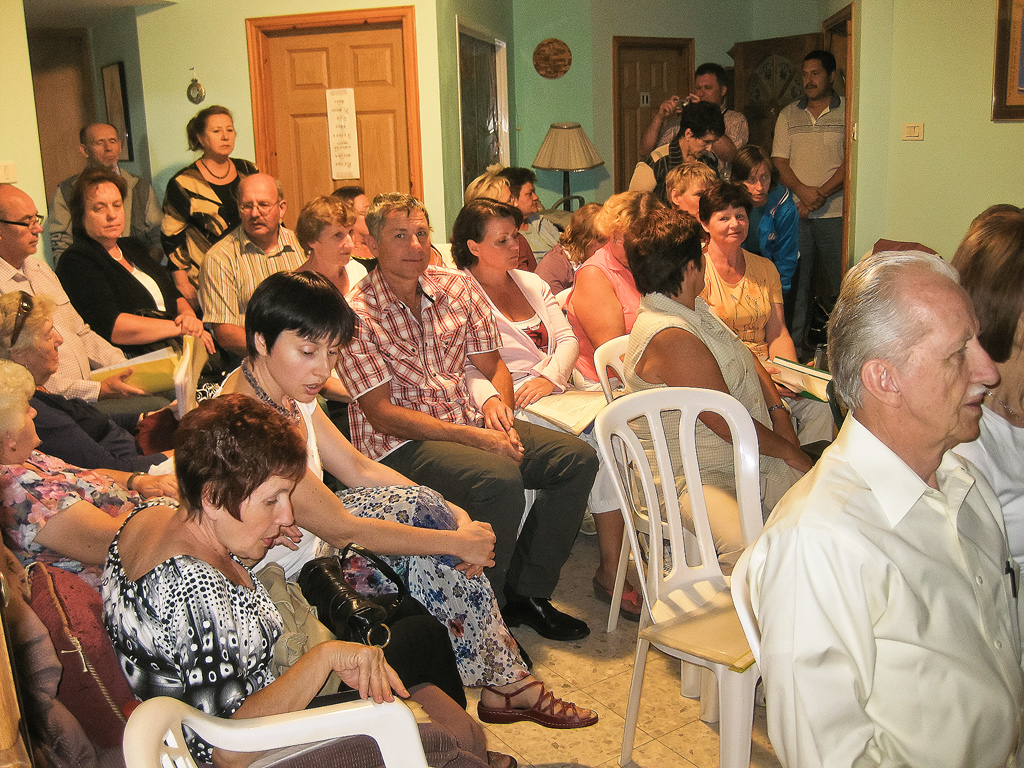 07 Dec

Opportunities in Israel

october 2011 

Arriving in the Tel Aviv airport at 2:00 A.M., Pastor Simeon met Rick and I and drove us to ARAD, which is two hours south in the desert. Getting into bed at 5:00 A.M. gave us a short night but we sill ministered in the evening service. Half of these folks are German visitors, still here from the Feast of Tabernacles which just finished. This congregation is still struggling to get a foothold.

This smiling little girl is Simeon's 5 yr old happy daughter Hallel, a Hebrew word for praise.

These video school students are being trained to give leadership. Pastor Simeon is the man in the yellow shirt on the right. He is regularly hassled by Orthodox Jews who don't want Christians in Israel. We witnessed such an incident when this young man yelled in his face and bumped into him, saying missionary Go home! WE got in the car quickly and took off. This town is very difficult for the Gospel. PLEASE pray for him and his family.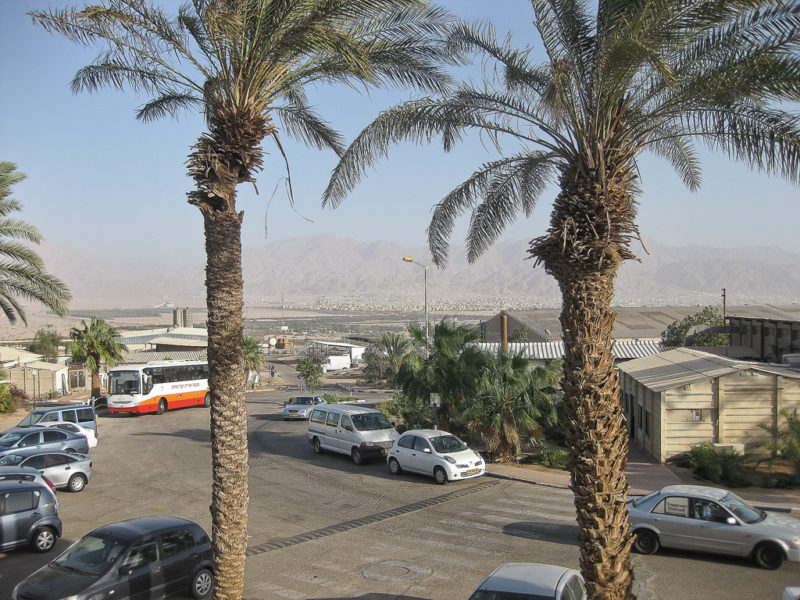 Pastor Simeon drove us down to Elat, the very southern tip of Israel which touches the Red Sea. Acaba, Jordan is on the left and Egypt is on the right. You can faintly see Acaba in the background.
Elat pastors, Ariel and Yael are doing a great job. This city is a huge tourist area, like Miami Beach. These pastors read our books in l996 in Belorussia, before they were married and decided to give their lives and children to the Lord and ministry. They gave good fruit in family and ministry. It was a delightful time with them. By the way, it is very easy to change your first name and last name when you immigrate to Israel and many immigrants have done it.
Our trip to Israel was full of adventures and great blessings. We will be sharing more with you in our next E letters!
Love and Many Blessings!!
Rick and Bette