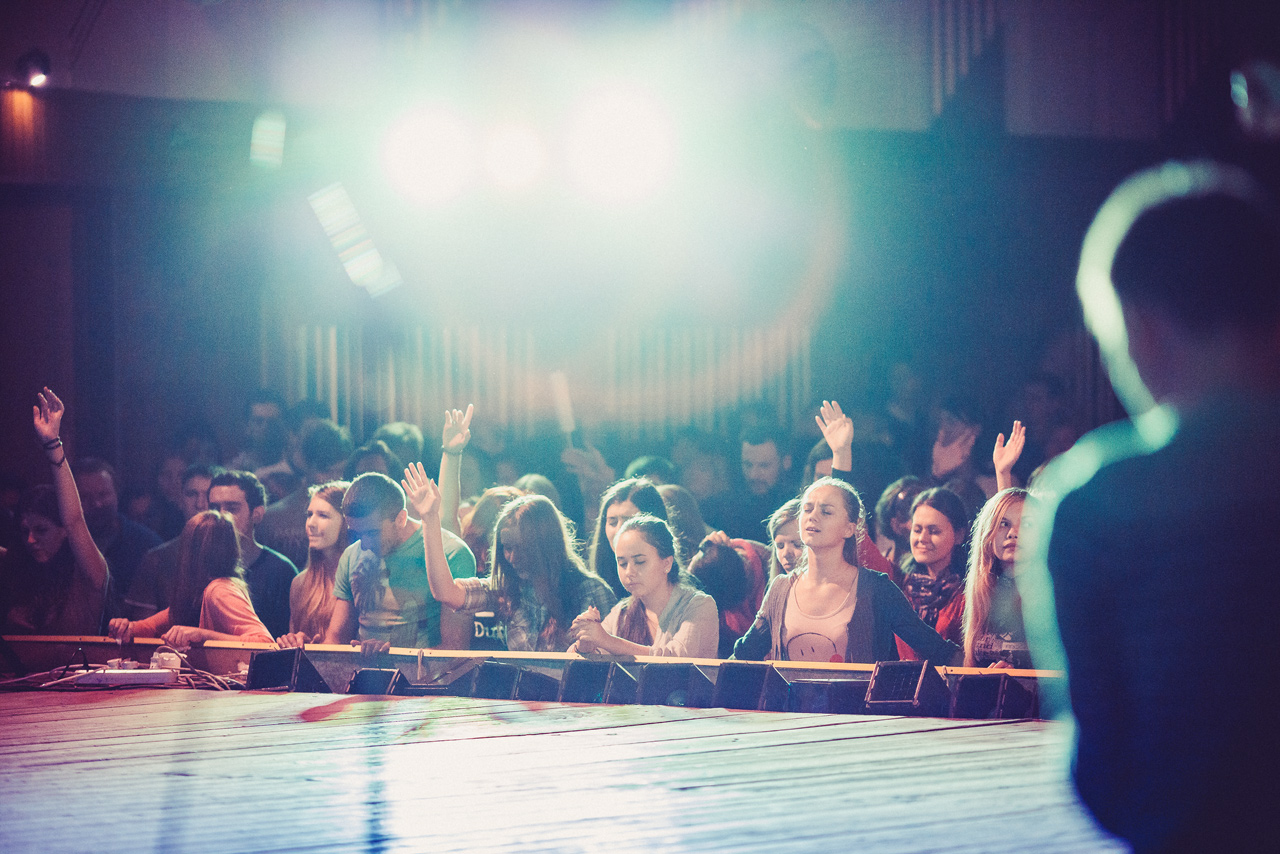 10 янв

Worship Sessions (Cherkasy'13)

Встречи Молодежной Культуры Коинонии были невероятны. Помазание было таким сильным, как на общих собраниях, так и в личном общении друг с другом. 
Давайте двигаться вместе!

The depth will call out to depth. Your depth attracts me.

There are no more doubts that You love me and value me. There are no more fear and guilt, but the strength is in Your name, Jesus.


Jesus, my spirit calls out to You.

 I need You, I am calling You, I am looking for You.

My Dad, You see my heart, You know the wounds, You accept me. Everything is already inside of me. Dad, do You hear, everything is crying out, calling out from inside of me already? Everything inside of me is calling out.

You know me as no one does, You accept, love, value and call me. You know and You still call me. You know the dirt, You know the pain, You know the wounds, and You still call me. Everything inside of me is calling out.

Eternally I trust the Spirit of God, let Him lead me on waters where He called me to. And in the depths that I cannot overcome, my faith will become stronger, when my Savior is with me. 

Strength and mightiness is our God. When the enemies stand up like a huge stream, they will get broken over His walls.

He is leading us to gain a victory.

He is a great warrior, my Lord. The voice of His thunder is heard all over the land. He is the lion of Judah. There is no fear in me.

We are standing on the rock of revelation, we are dancing. Enemies will not be able to defeat us, we are dancing.

You are the King over us, You are with us, You are manifested through us.

Пусть звуки неба слышит мир

[Скачать]
Our Dad, we lift You up in praise, Your name is worth of praise on the earth. Sing louder. Let the world hear the sounds of Heaven.

Kind Jesus, we lift You up, Your glory shakes the skies, You see, Heaven flows out of us.
The King of Glory, we will lift up Your name, we carry Your love in our hearts as a flag, we want to see the awakening on the earth.
I am thirsty, I am thirsty for You, Jesus. Fill me up. You are all I need, my God. 
Beloved, You called me, I cannot come through it without You. The faith is getting stronger in the ocean. You will show Yourself to me there.
God, I call out to Your name, and I will shift my focus from the waves. You will give rest to my soul during the storms.
I am in You, and You are in me.
There is more grace in the depths. You will save me by Your hand. Where the fear captured me and left me without support, You will not let me down, faithful God.
No, I will not look back, because I know that You have called me. I will open my heart and get focused on You, Jesus.
You are my Light, my air and water. I am waiting for You so much. Come and touch me. 
Як олень прагне до потоків
[Скачать]
As the deer pants for the water, so my soul longs after You. 
 [fb_button]