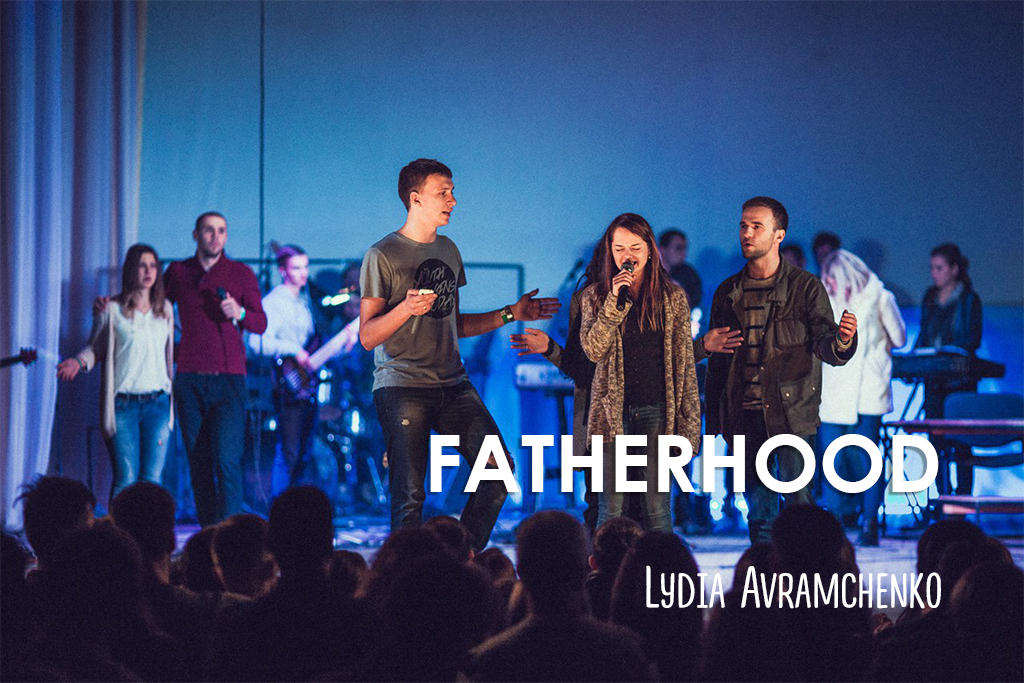 13 Apr

Fatherhood

This article will be devoted to The Heavenly Father, His heart and desires for us. It also will touch upon the topic of carrying Fatherhood in our hearts.

Relationship with Jesus always leads us to the Father and His love for us. Father`s heart for us is to fulfill our dreams and desires, so that we would have an abundance of life.
If you remain in me and my words remain in you, ask whatever you wish, and it will be done for you. This is to my Father's glory, that you bear much fruit, showing yourselves to be my disciples.
John 15:7
Religion will tell us that our dreams and desires are not important and that God is only interested in what we need, but from the Scripture above, it is clear that the Father wants us be fruitful and have a lot of harvest. He wants to give us all kinds of goodness so that it would be obvious that only He could have done that in our lives. Moreover, the only time when He would say "no" to our desires is that when they would violate our true destiny. A do believe that while fulfilling desires of our heart, we release life and that is how we enter who we are, through joy and life abundant. (Bill Johnson inspired)
Being true sons and daughters of our Heavenly Father, we all go through painful process of discipline. Father disciplines us so that we could receive what we want and receive it with heart of love. The Father loves to reward, that is why we go through discipline, so that we could show our heart and actually be rewarded.
We should embrace the disciplining process of taming our emotions, growing our mind and widening our spirit to clean ourselves for works of the Father, which are miracles, signs and wonders, manifestations of His love for all people. We can see it from John 10, where Jesus said Him and the Father are one. The Jews wanted to stone Him for claiming Himself God. Some called Him demonpossessed, but "Can a demon open the eyes of the blind?".
Do not believe me unless I do the works of my Father. But if I do them, even though you do not believe me, believe the works, that you may know and understand that the Father is in me, and I in the Father.
John 10:37
The same for us, people don`t have to believe what we say if we don`t do the works of the Father and His love is not manifested through us. (Bill Johnson inspired)
When I was thinking on the topic of Fatherhood, the Lord brought up forgiveness. A lot of the things in us that we like or don`t like came to us from our parents. The time we are in now is Malachi 4:6
He will turn the hearts of the parents to their children, and the hearts of the children to their parents; or else I will come and strike the land with total destruction.
This is a time of alignment of generations, when we don`t turn our backs to our parents, because they have done something wrong to us, but we decide to have an open heart to honor them simply for who they are and not for what they have done.
At the end of every seven years you must cancel debts. This is how it is to be done: Every creditor shall cancel any loan they have made to a fellow Israelite. They shall not require payment from anyone among their own people, because the Lord's time for canceling debts has been proclaimed.
Deuteronomy 15: 1-2
Just like in this scripture, we need to forgive without investigation, forgive to be debt free.
Debt of unforgiveness brings judgment, and judgment doesn`t not let healing come, healing to the bodies and healing to the land.
Then your light will break forth like the dawn, and your healing will quickly appear; then your righteousness will go before you, and the glory of the Lord will be your rear guard. Then you will call, and the Lord will answer; you will cry for help, and he will say: Here am I. "If you do away with the yoke of oppression, with the pointing finger and malicious talk (criticize, judge), and if you spend yourselves in behalf of the hungry and satisfy the needs of the oppressed, then your light will rise in the darkness, and your night will become like the noonday. The Lord will guide you always; he will satisfy your needs in a sun-scorched land and will strengthen your frame. You will be like a well-watered garden. Like a spring whose waters never fail. Your people will rebuild the ancient ruins and will raise up the age-old foundations; you will be called Repairer of Broken Walls, Restorer of Streets with Dwellings.
Isaiah 58: 8-12
That is why honoring our fathers, physical and spiritual ones is so important, it opens up healing for the land.
Honor your father and your mother, as the Lord your God has commanded you, so that you may live long and that it may go well with you in the land the Lord your God is giving you.
Deuteronomy 5:16
How we treat our parents literally defines how well we do in the promised land and how rich our inheritance is.
Jesus was THE ONLY TRUE SON, who could reveal Father`s heart and do only what He has heard from the Father. There are things that only fathers can unlock for children, but there are things that only children can unlock for fathers.
Just like Jesus revealed His Father, we can reveal our physical and spiritual fathers and mothers, and help them become who they are by investing our love and time and honor into them.
Recognizing our spiritual children
Once I had a dream that racked my world and changed my mindset. In the dream the Lord appeared to me and said that just as Jesus and the Holy Spirit is inside of me, the Father is also inside of me. Such perspective changes life, changes the way we see ourselves and see others. The Father brings His children into our lives for us to father them, and we should not push people away. Sometimes people just reach out to us and want to be around, ask us questions or even openly ask "Can you be my spiritual father or mother?" Sometimes such questions puzzle us and we don`t know what to do with all those people. The answer is – embrace them all, and the Lord enables our hearts to love them through His grace. We were born to LOVE.