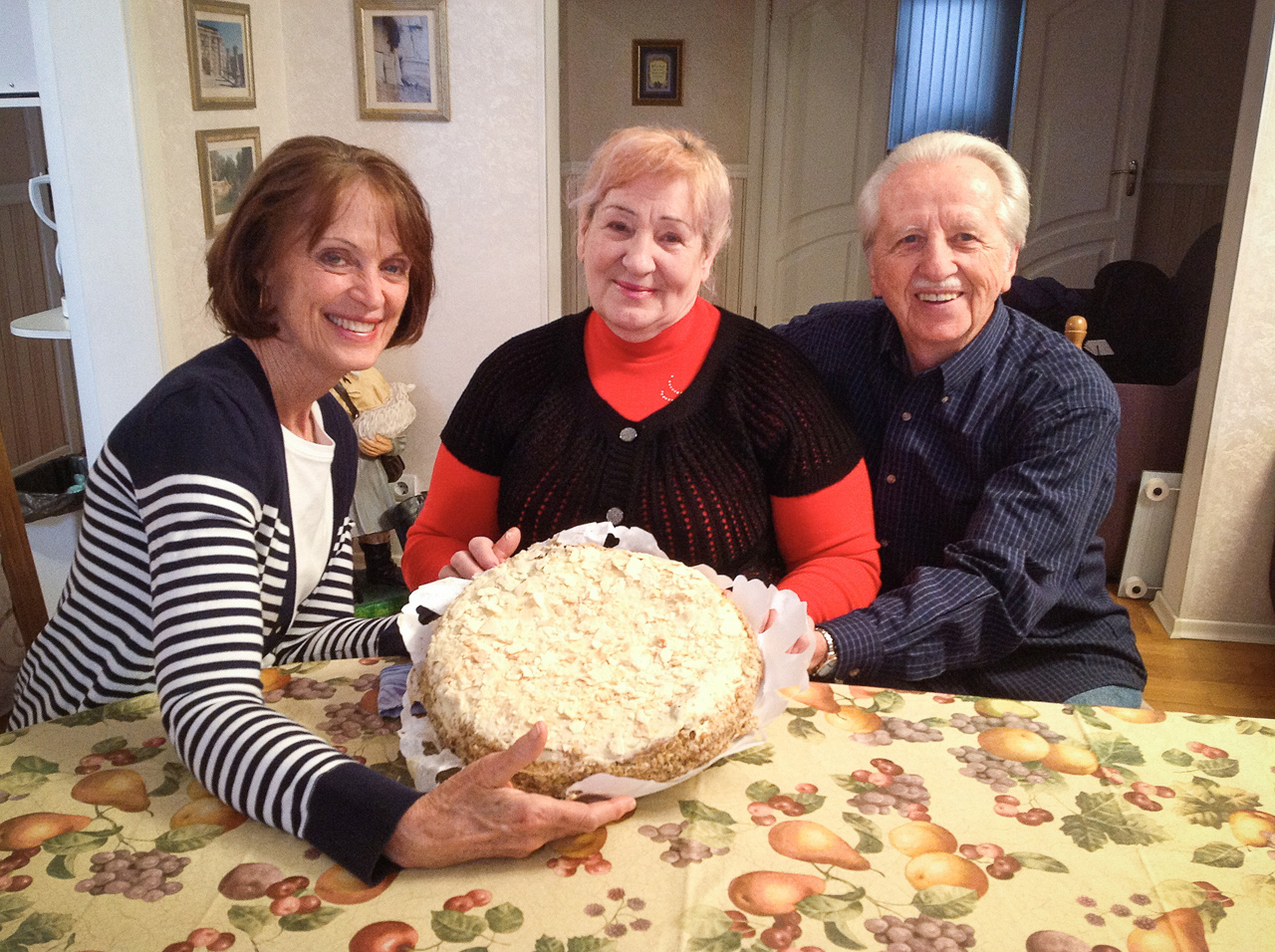 29 Mar

Arrived in Ukraine, March, 2013

Upon arriving in Kiev, we enjoyed seeing the snow covered fields as we landed. This view from our third floor apt. is not so beautiful, but at least the snow covers the "stuff." The forest of apartment houses are on three sides, giving us tens of thousands of neighbors close by. There is a breath of space in front but its from a river that is too low to be seen!
The Lord sent us to Zhitomir about 2 ½ hours away just to LOVE ON Pastor Alexander, his wife Ira, and his close elders. It was delightful to continue our 15 yrs. Of relationship. Beth, our grand daughter spent 2 years living here to help them establish G-12. They are part of our family here in Ukraine.
This church is one of the few who have been able to build their own sanctuary. Space abounds with four floors, which includes a well equipped café for fellowship.
Almost every day we are receiving guests for fellowship, counsel or prayer. Prophet Scott Lathrup and his team always visit us when he comes to Ukraine to have prophetic schools. They are a blessing to us, too.
The Lord also sent us to the home of Vitali Voznuk, the head of a large moderate Pentecostal Denomination. We gave them an encouraging Word from the Lord and received their friendship, also. What a Joy!!
One more guest, Alla, who from time to time brings us her labor of love, a typical Ukrainian dessert "Napoleon", hours to make and 2 hours to bring to us. She got our prayers and hugs. Staff and guests all enjoyed it!
So far, the Lord has been "near" to us and given us his guidance and care. We are thankful for all of you who care enough to pray for us. May you be encouraged and strengthened in your walk with the Lord. He will make you stronger AS YOU GO. Ps. 84:7 Every victory over temptation and trials makes you stronger for what God has for you next!
We bless you in all your ways, Rick and Bette Strombeck